General
No it does not, you will have to pay any customs or importing fees for these items yourself. On this note, we have never heard of customers getting these fees in North America.
So you will need to have your cart value equal or greater to the value of the tier of item you want e.g. your cart needs to be >=$30 to select a sticker to your order. After selecting a valid free item you would need to enter it's respective code in the coupon section of the cart page. You will see discounted amount before you go to the checkout page if you have done it correctly. If you need help on this you can go to the discord and ask for help trouble shooting this there.
Remove the white backing sheet from the sticker and transfer paper
(Optional but I recommend) while the sticker is attached to the transfer paper, pre peel a small section (Normally the bottom, but any area that isn't pointy should be fine) before applying to the surface
Apply the sticker with the transfer paper to the surface, make sure to apply from the center outwards to avoid air bubbles
Peel the transfer paper away from a safe non pointed side, if you did the optional, peel in the same direction you made the pre-peel
Yes you can, though it will be handled manually. You would need to e-mail [email protected] with which items you would like then we will be able to send you a payment request in Canadian.
Each order is double checked to make sure all of the items are in there and protected from shipping damage as best we can, but in event if something is missing/ heavily damage, we will have to handle it on a case by case basis.
It makes customer support support easier since all orders would be attributed to the account. It can also save time on checkout and it let's you track the status of your order on the site.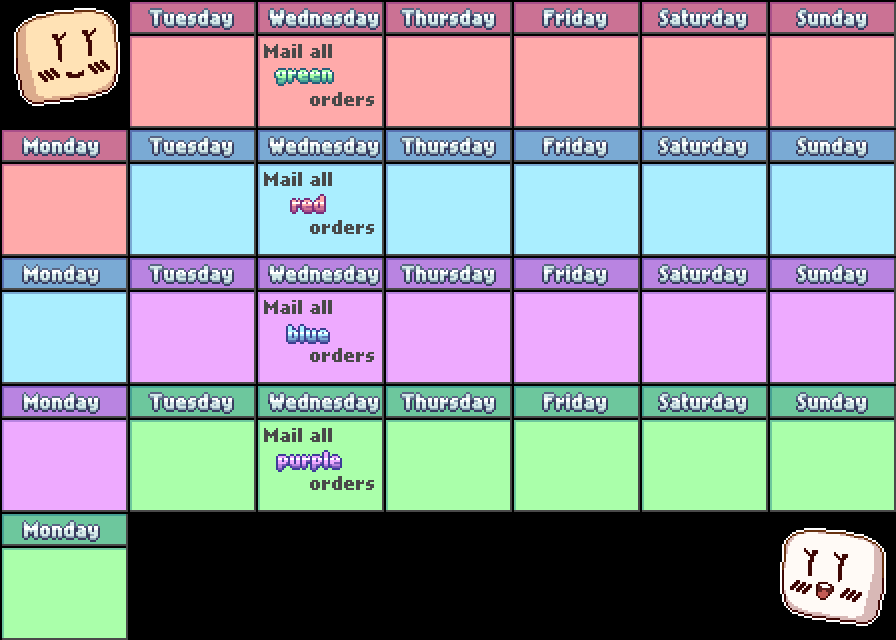 Artists/ Business
Q. Hey I'm an Artist/ Animator / Comic Creator / Game Dev / vTuber who wants to make merch. Who do I contact?
You should contact [email protected], then we will get back to you to see if this is something that will be good for you. Alternatively you can join the MosoBox Discord here and yell at Moso#9673
————————————————————————————————————————————————————————————————————
Conventions
Q. Which conventions will you be attending?
Honestly, at this point it's all up in the air
————————————————————————————————————————————————————————————————————
You can contact us at [email protected] if you have any questions or feedback. Otherwise, you can stay up-to-date on general order statuses by checking our Facebook or Twitter.